Guidelines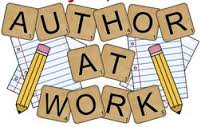 1. Any Allen County student in grades 1-8 may enter.

2. May be fiction, non-fiction, biography, autobiography, collection of poetry (at least 5 poems), essay, play, fairy tale, concept books, etc.

3. Must be an original piece.

4. Must be in "published" form and neatly bound as a book.

5. Books must be typed or neatly handwritten.

6. Books must include a title page.

7. An "Author's Bio" or biographical sketch must be at the back of the book.

8. Illustrations and graphics, if used, must be neatly done.

9. Credit must be given for quotations, artwork, and photographs from other sources.

10. No more than two students may work on one book.

11. All books must have the student's name and school on the front of the book.