Iola Reads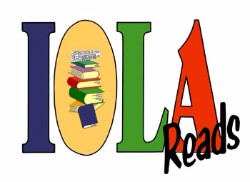 IOLA READS is a cooperative project between the Iola Public Library, USD #257 schools and the Bowlus.  Major funding is provided by the Sleeper Family Trust and the Helen Gates Whitehead Trust through the Bowlus Fine Arts Center.
WINTER 2018 BOOK SELECTION
The Wright Brothers
by Master Historian David McCullough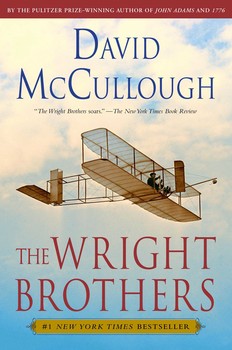 Book Available Date TBA
McCullough is a two-time winner of both the Pulitzer Prize and the National Book Award.  Here he tells the story o f the two brothers who, with only a public high school education and little money, brought flight to mankind.  McCullough draws on the extensive Wright family papers to profile not only the brothers but also their sister, Katharine, without whom things might well have gone differently for them.  The book is "a story of timeless importance, told with uncommon empathy and fluency . . . about what might be the most astonishing feat mankind has ever accomplished."  The New York Times Book Review
---
Two book selections are offered each year.  For more information, visit the Iola Public Library website at http://iola.mykansaslibrary.org/.
Iola Reads book selections may be picked up for a small donation at the Iola Public Library, at any USD #257 school library or at one of the many supporting businesses around town.