Creitz Recital Hall
Dale P. Creitz Recital Hall Series
The Dale P. Creitz Recital is located on the lower level of the building's east wing.  This is a smaller, more intimate hall which seats 120 guests for performances.  The Dale P. Creitz Recital Hall (CRH) Series events are popular and sell out quickly!
Tickets are on sale NOW for all remaining events.
---
FANCIFOOL! - Wit, Wiles & Wimsey
Friday, January 19 @ 7:00 p.m.
Tickets $12 + tax - Students 1/2 price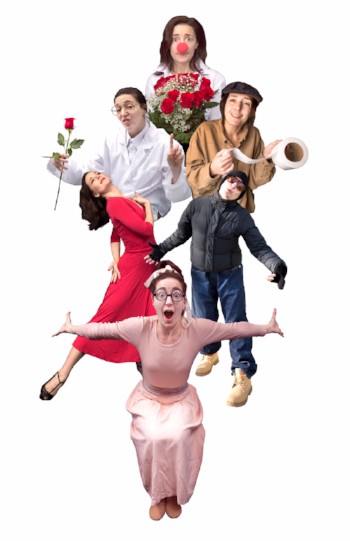 FANCIFOOL! is a brilliantly constructed and entertaining piece of 21st century theater, complete with dramatic and comic dialogue, singing, dancing, mime, vocal impressions and film. The nimble writing ranges from the hilarious to the poignant. Ananda Bena-Weber embodies a diverse assortment of comic and sympathetic characters, touching your heart while simultaneously revealing the humorous side of 21st century life in New York City. In this fast-paced time of ever evolving technology, how do human-beings preserve those sweet and sentimental things that give life its magic – love, poetry, humor, and the beauty and grace of the natural world? Fancifool opens this conversation in a way that leaves the audience feeling uplifted, energized, and filled with hope for the future.
To visit her website:  CLICK HERE

Plan to come early! Original works created by three members of the Marta family will be on display in the Mary L. Martin Gallery in a display titled "Generations of Marta." Sisters Michelle Marta-Drake and Denise Marta-Burch will be here to provide an introduction of their work along with the work of their late father, Raymond J. Marta. Doors open at 5:30 p.m. and a reception and artist's talk will begin at 6:00 p.m. The reception and gallery are free and open to the public.
---